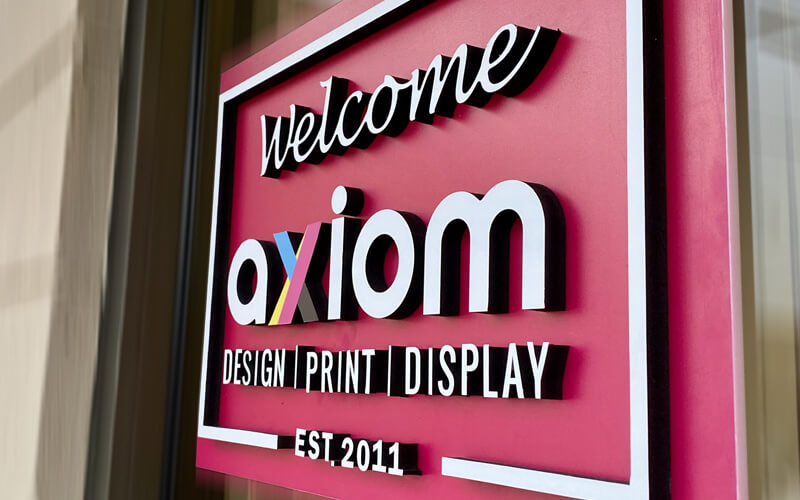 You may have seen some of the signs we can do under our Large Format/Display section. However, that section does not include all of the types of signs we do and those pages are typically for people who are just picking up the signs from our headquarters in Glendale.
We wanted you to know about our exciting and newest product offering!
We NOW offer the added service of coming to your place of business and installing the signs.
For several recent clients, we have created fun signs on the front of building as well as LED signs inside a company's store or office.
Here are all the signs we offer and install:
LED

Acrylic

Foam

PVC

Channel Letters

Lightbox
For example, passersby will notice an outdoor LED sign. LED signs are becoming more common because not only are they better for the environment, but they use less electricity and last longer.
You don't see the type of signage you're looking for?
No worries, contact us because we will find a solution if we don't already have one!
How long will it take for you to create and install a sign for me?
It depends on the complexity of the project, however, the average project is typically done within 2 to 4 business days. Some projects that are simpler can be a 24 hour turnaround depending on your needs.
We will work within your budget and schedule to make sure we deliver and install a sign you can be proud of, trust us!