View Video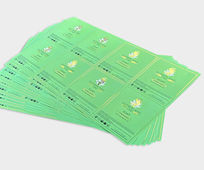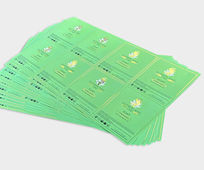 How To Get Custom Stickers Sheets with AxiomPrint
Nowadays, people frequently use stickers to transfer their message to wide circles of people during events. Our stickers sheets are a handy solution for any event you may have coming up. Our stickers sheets are made of white vinyl and have strong adhesiveness.
If you are a small business that is looking for high quality stickers without all the bells and whistles, then you are in the right place. With that being said, if you are looking for Spot UV or foil stamping, visit our specialty stickers page.
Being resistant to any side effects, our sticker sheets come in two shapes: rectangular cut and kiss cut.
Kiss Cut stickers include light cuts within the border of your custom designed stickers. When stickers are created with kiss cut, it means they can be peeled from the sheet and the backing material (rectangular sheet) remains.
We have designed many fun sticker sheets for a myriad of clients. Whether you are using sticker sheets as a label, freebie or stationery, stickers create brand recognition. Stickers on a sheet are extremely convenient and cost effective. If you are looking for something even more economical, we would recommend our roll stickers.
You can print different stickers of various shapes and sizes on the SAME rectangular sheet!
Stickers on a sheet are great for product labeling, corporate advertising, event marketing, and more.
Specialty stickers are available in many shapes or sizes:
Circles

Ovals

Rectangles

Squares

Custom shapes..if you want something that you don't see in the form, call us at 747-888-7777 or email us at

order@axiomprint.com
Don't wait...stand out from your competition.
You can use sticker sheets for:
Giveaways or freebies
Political campaigns
Product labels, such as on jars or bottles
Takeout boxes or other packages
Gift bags
Shipping and mailing labels
Envelope sealers
Furniture
Here's how to get started with sticker sheets:
You can work with our talented team of designers to create a custom design that showcases your brand uniquely.
OR
You can upload your design and we can print it for you in small or large quantities.
If you are in a rush, we totally understand! We offer quick turnarounds which you can let us know at the time of order.
Located in Los Angeles County, we offer an affordable and easy way to design and print custom sticker sheets that will convey the RIGHT message for your product to your customers in an easy-to-manage way.
Get started today by filling out the sidebar on the right side of this page.
Beat your competitors by ordering from our Los Angeles custom sticker sheets printing company TODAY.