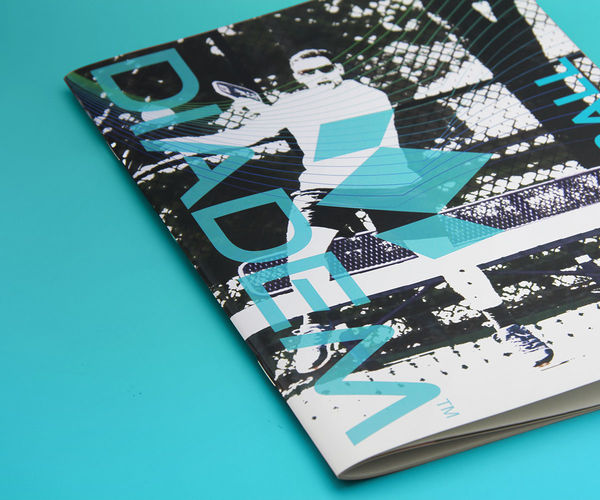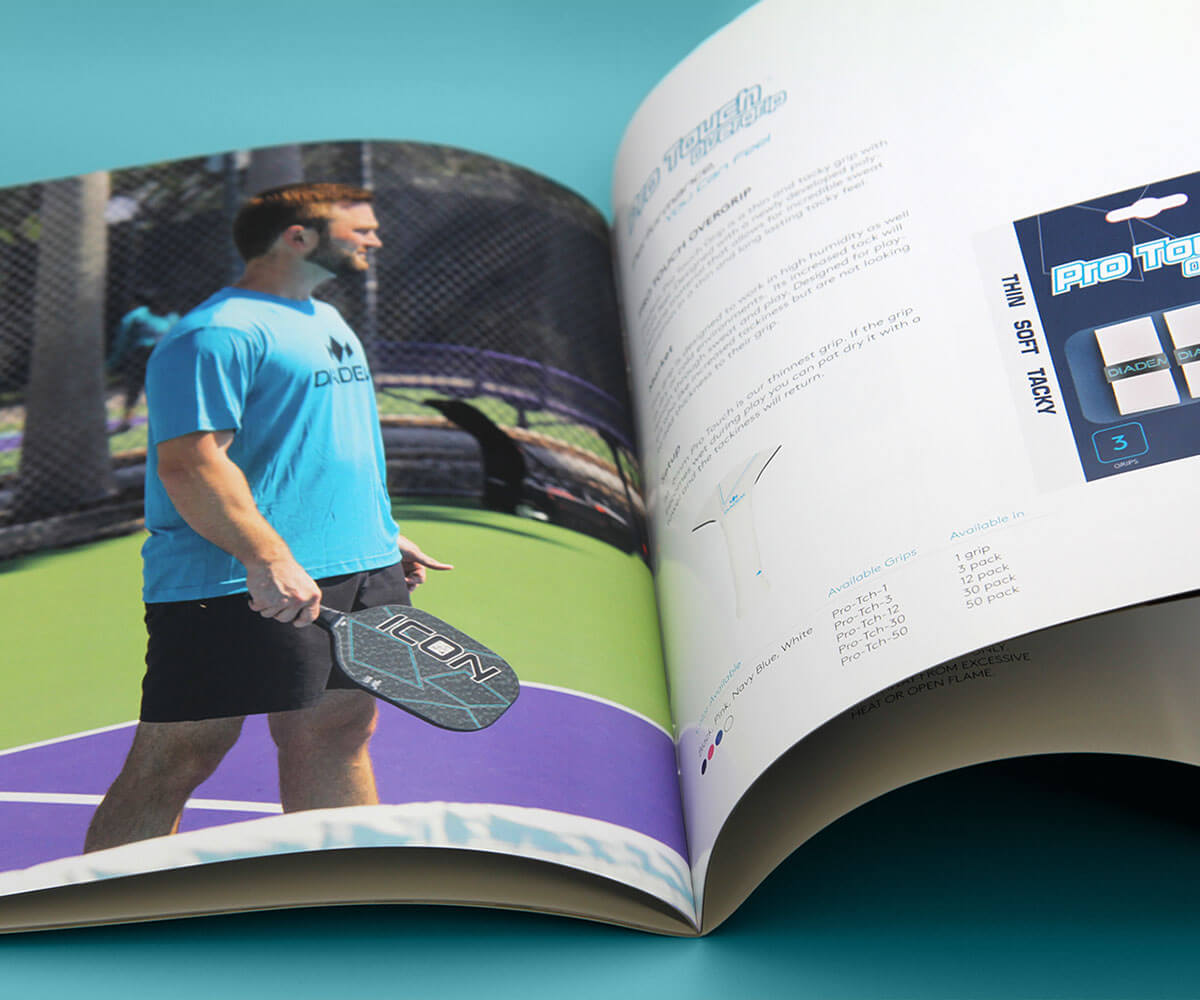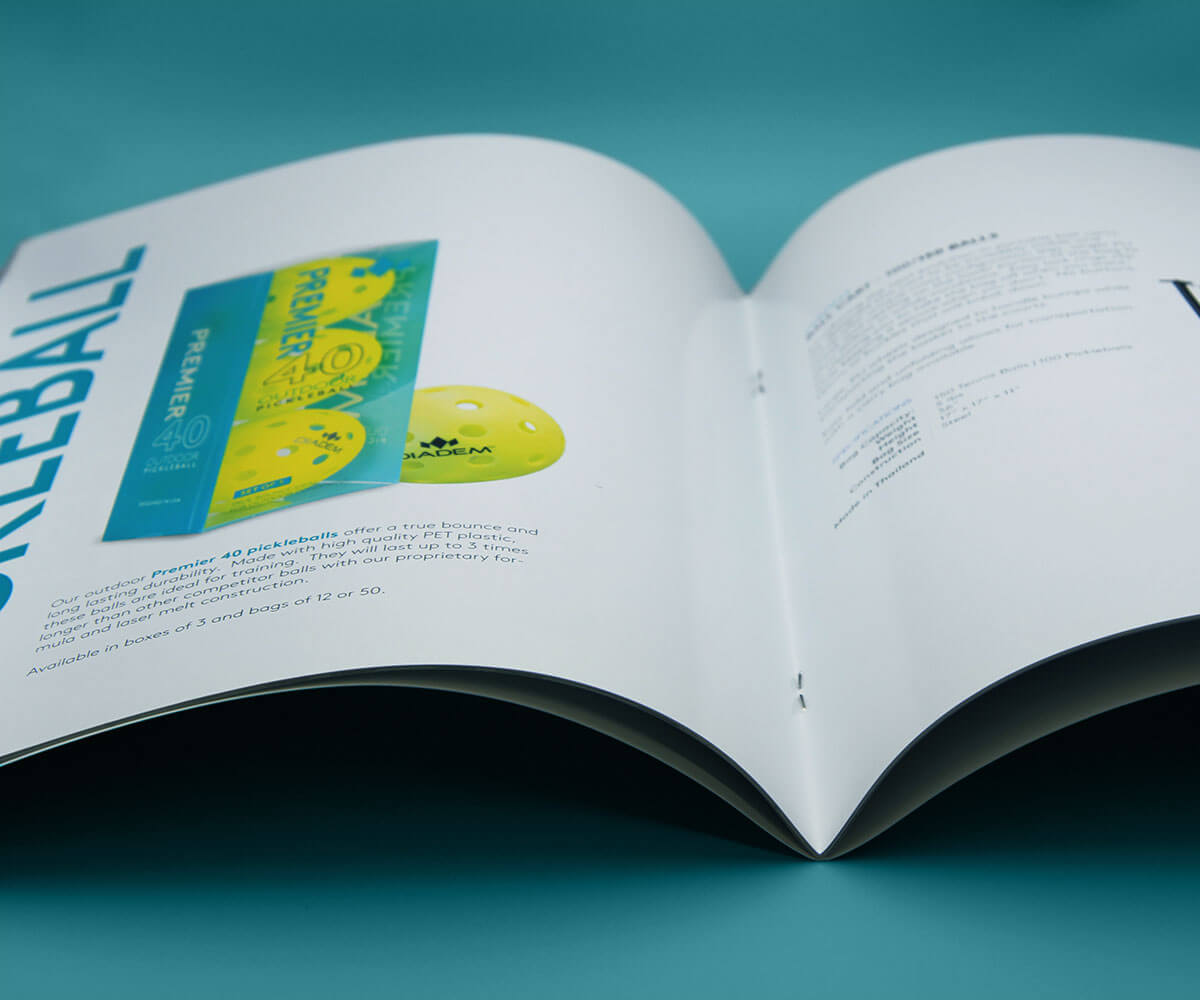 View Video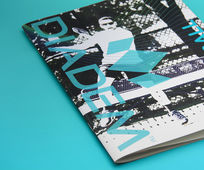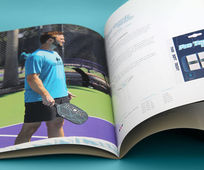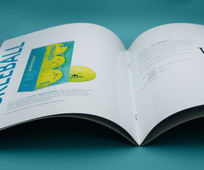 How To Get Saddle Stitch Catalogs with AxiomPrint
A saddle stitch booklet or catalog is made up of two-sided printed papers collated in a specific order, folded in half and then stapled through the fold. The bookbinding is typically done with two wire staples that pass through the folded crease from the outside. A saddle stitch catalog will lay flat and stay open as you scan and flip through the pages.
Our high quality saddle stitch catalogs are both durable and long-lasting, but also extremely affordable. Saddle stitch catalogs are typically meant for projects with page ranges from 4 to 90; however, we do not recommend going over 50 pages (personally), because it won't look as nice as perfectly bound booklets. With the right design and images, your readers won't get bored. Saddle stitch catalogs are great for trade shows, meetings, other events, or as giveaways.
We offer a wide variety of sizes so you can print pocket size pamphlets or book size catalogs.
Below are top 10 uses clients print saddle stitching catalogs with us:
Fiscal Reports
Directories
Training Manuals
Comics
Thin Magazines
Look Books
Wall Calendars
Event Program Book
Newsletters
Product Listing
Save money by ordering AxiomPrint's attractive and uniquely designed saddle stitch catalogs to promote your business or next event! We offer both short run and bulk saddle stitch catalog printing services. If you are in a rush, we totally understand! That's why we offer same day and next day turnarounds which you can directly select when adding to cart.
If you are looking for perfect binding or spiral binding, we design and print those too.
Located in Los Angeles County, we offer an affordable and easy way to create saddle stitch catalogs that will convey the RIGHT message to your customers in an easy-to-manage way.
Here's how to get started with saddle stitch binding:
You can upload your own design for your saddle stitch catalogs.
OR
You can work with our talented team of designers to create a custom design that demonstrates your brand and industry creatively for an added fee.
Get started today by filling out the sidebar on the right side of this page.
If you'd rather email or call us because you have a custom request, that's fine too! Our professional experts will handle your printing job to ensure your needs and timeline are met.
Make a great first impression by ordering from our Los Angeles saddle stitch stitch binding company TODAY.
Aside from saddle stitch binding services, we can help you print other products, such as business cards, brochures, and more.