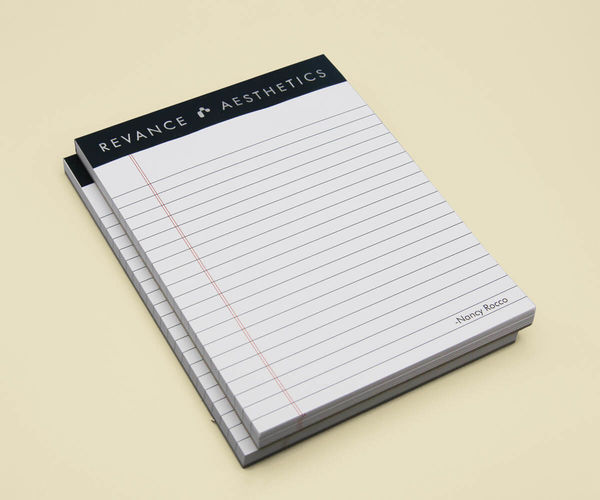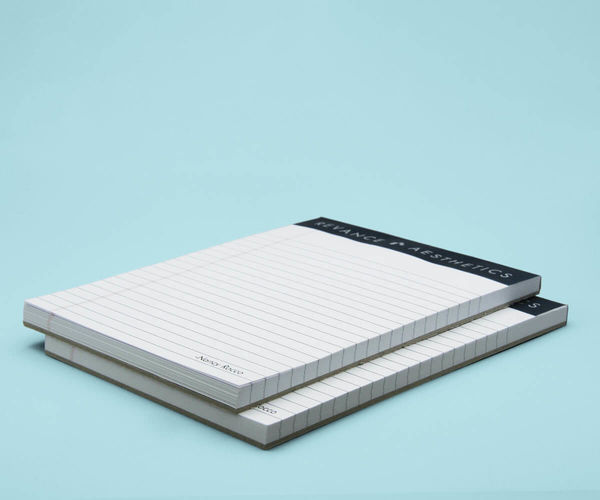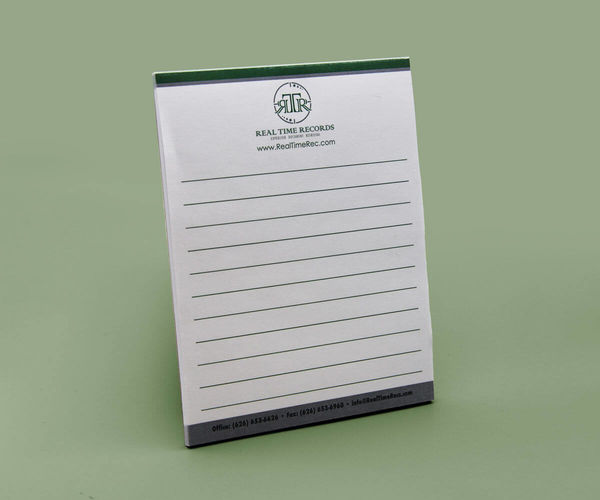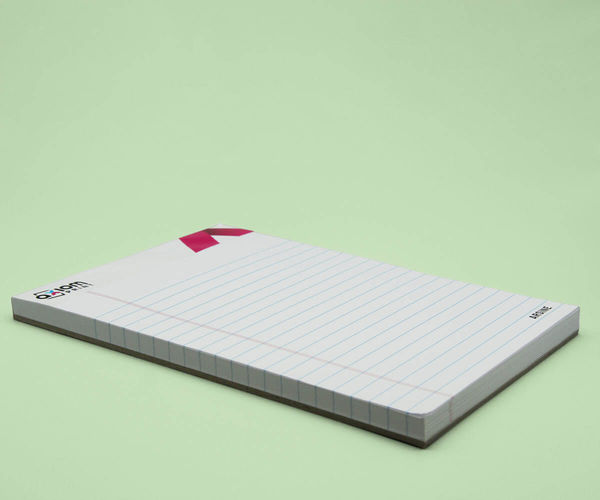 View Video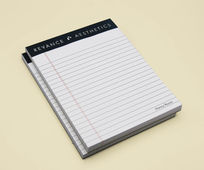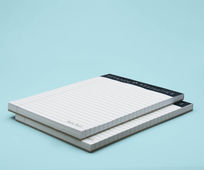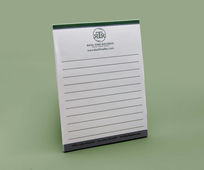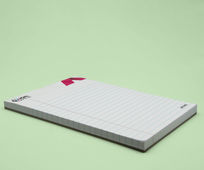 Elevate Your Note-Taking Experience with Custom Notepads by AxiomPrint
Whether your business targets students, professionals, artists, or just people who love jotting down ideas, our notepads are the perfect canvas for their creativity.
Notepads are versatile, easy-to-use tools that remain a fundamental part of daily life for many people. They come in various styles and formats to accommodate different preferences and needs. Notepads are common in both home and office settings and are invaluable tools for staying organized and productive.
Custom notepads serve a wide range of purposes, including taking meeting notes, making to-do lists, doodling, sketching, and recording phone numbers or addresses. They are designed to be portable and convenient, making them easy to carry in a bag, pocket, or briefcase for jotting down information. Order now and transform your note-taking routine into a delightful experience.


Characteristics of Custom Notepad Printing
Customization
For maximum appeal our team of professionals will help you get an eye-catching design and add custom specialities to target your audience. AxiomPrint offers easy-to-choose options to create Custom Notepads with your custom requests to promote your brands. With our easy online ordering system, you can choose sizes, print sides, sheets per pad, colors, and the quantity that meets your needs. No matter what standards appear in our website, we are flexible and open to all special notes.
Material
We offer 70# Uncoated Text for custom notepads printing. A very popular printing material, which is not only versatile but also smooth. It is perfect in various printing applications that require a sturdy, uncoated finish. The absence of a glossy coating on this material makes it ideal for printed text.
Sizes and Sheets Per Pad
AxiomPrint offer two standard sizes for notepads:
4.25'' x 5.5''

5.5'' x 8.5''
We offer the following options for the number of sheets per pad:
25 Sheets per Pad: This option provides a compact and convenient pad size with 25 sheets. It's perfect for quick notes, to-do lists, or capturing important thoughts on a smaller scale.
50 Sheets per Pad: With 50 sheets per pad, this option offers a balance between a compact size and a slightly larger capacity. It provides more room for extensive note-taking, project planning, or creating detailed lists.
100 Sheets per Pad: Our 100-sheet pads are an excellent choice for the larger capacity. With ample space for comprehensive note-taking, brainstorming sessions, or creating longer documents, these pads ensure you have enough sheets to accommodate your needs.
FAQ
Q: What is a notepad?
A: A notepad is a stack of paper sheets bound together at one edge, often with a cardboard backing, used for writing, note-taking, sketching, and various organizational tasks.
Q: How are notepads typically used?
A: Notepads serve various purposes, including taking meeting notes, making to-do lists, jotting down ideas, doodling, recording phone numbers or addresses, and sketching.
Q: Can notepads be used for creative purposes, such as drawing or sketching?
A: Yes, notepads are commonly used by artists and designers as sketchbooks for quick sketches, visual brainstorming, and creative expression.
Q: What is perforation, and how can I use it with my notepad?
A: Perforation is the process of creating small, removable holes along the top edge of your notepad's pages. This allows for easy tearing and detachment of individual sheets.
Q: Can I combine both a custom header and perforation on my notepad?
A: Sure you can! You can customize your notepad with a header and if needed, add perforation to the pages to create tear-off sections for added functionality.
Q: What if I don't have design options, do you provide design services?
A: We have a design service. Our team of creative designers have years of experience and are happy to help you perfect your preferred design. Before printing, we share with you the initial design of what it looks like and make changes if needed.
Q: Is there a minimum order quantity?
A: Yes. Minimum order quantity for notepads is 5 pcs..
Q: What is the turnaround time?
A: Our regular turnaround time is 4 business days for notepads printing. But for last minute events we may be able to work with your tight deadline, next day or same day turnaround.
Q: How much does delivery and shipping cost?
A: Click on the "Shipping Estimate" button, which is right under the "Continue" button. Enter your zip code and it will automatically calculate the price.