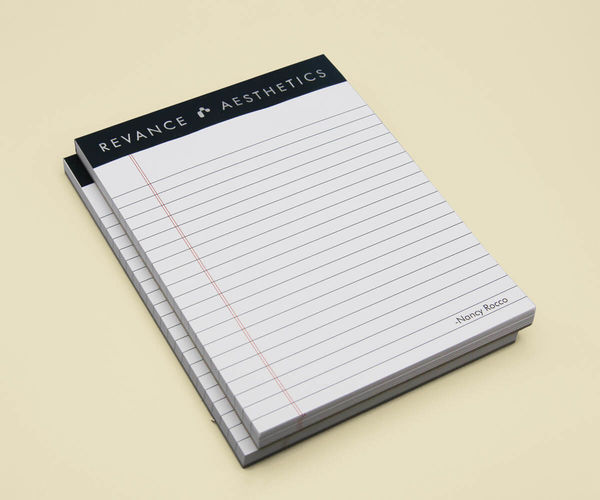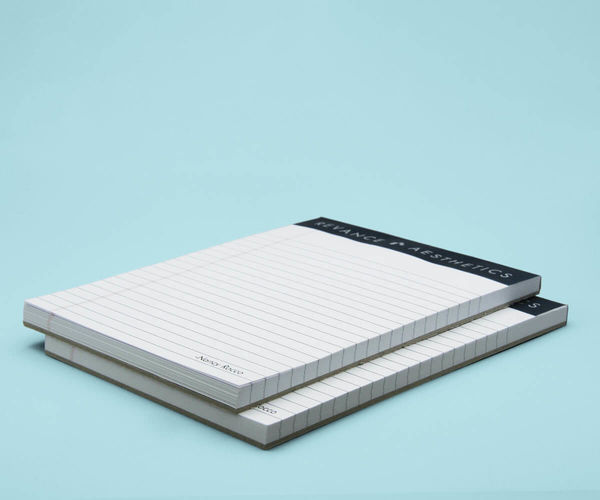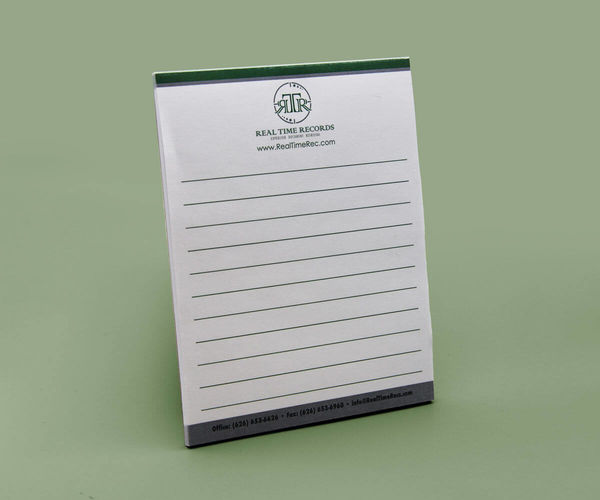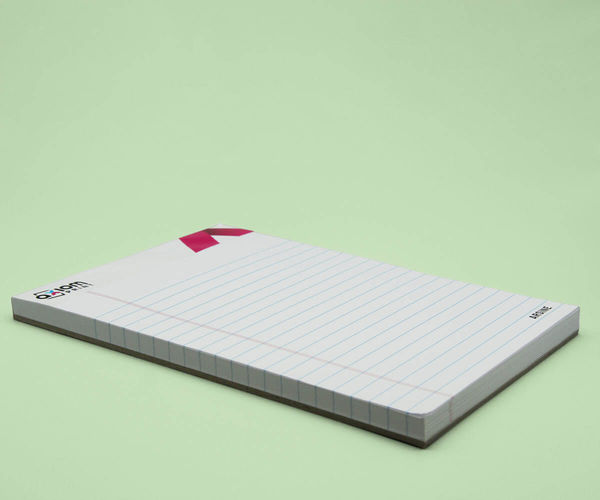 View Video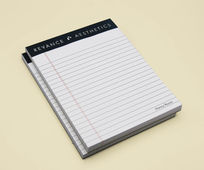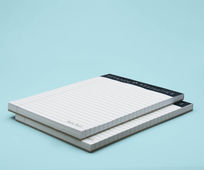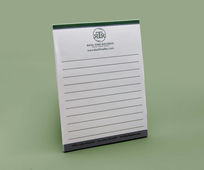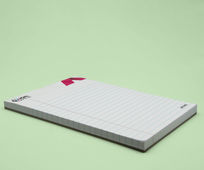 How To Get Custom Notepads with AxiomPrint
Sure, we are more reliant on technology in this digital age, but notepads are not going away!
No matter how many of us use our mobile apps to do mostly everything, nothing replaces the physical action of writing pen on paper. Whether you are using the notepad as an idea generator or a task/grocery list or an agenda, writing is important for both mental health and memory.
Notepads are not only a great custom gift or a company freebie, but people use them!
Imagine if you sent out custom branded notepads to your customers...every time they write something down, your brand is reinforced because they see it at the top of every page.
Located in Los Angeles County, we design and print custom notepads whether it's for personal or business use.
"Note taking is one of my favorite pastimes. I can't tell you where I'd be if I hadn't had a pen on hand to write down my ideas (or more importantly, other people's) as soon as they came to me. Some of Virgin's most successful companies have been born from random moments—if we hadn't opened our notebooks, they would never have happened." – Richard Branson.
Custom Notepad Printing is a Great Marketing Initiative
After all, we all enjoy making notes and writing down phone numbers in notepads. We love creating high-quality and custom notepads for your business or brand! Add your personal touch to your marketing materials and stand apart from the crowd. We do personalized notepads for every industry. Currently, we suggest 70# Uncoated (25 Sheets Per Pad) and 70# Uncoated (50 Sheets Per Pad) paper types.
Who are some of our customers who love our notepads?
Resort and hotel managers
Politicians
Real Estate Agents
CEOs
Let your brand shine with custom notepad printing by AxiomPrint. Build brand awareness with our notepads. Whether you are creating a grocery list or mapping out your to-do list for the day, notepads are commonly used around your home and office. Browse our wide selection of notepad templates or upload your own design.
Create a consistent brand image throughout all your business materials. From business cards to letterheads, you can design a uniform, professional look with AxiomPrint's help.
Get started today by filling out the sidebar on the right side of this page.
Our professional experts will handle your printing job to ensure your needs and timeline are met. We offer same day turnarounds even for large bulk orders. If you have questions, we have answers!
Call us at 747-888-7777 or email us at order@axiomprint.com.
Make a great first impression by ordering custom notepads from our Los Angeles notepad printing company TODAY.