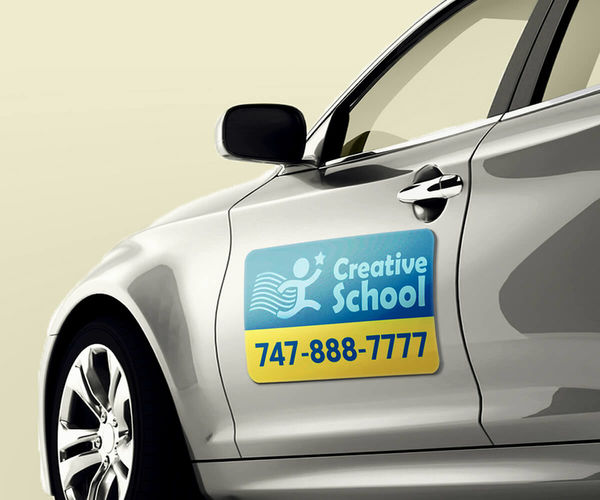 View Video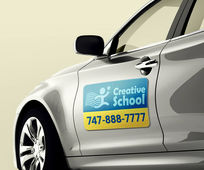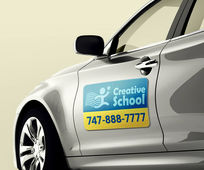 How To Get Custom Car Magnets with AxiomPrint
Car magnets are very demanded these days, besides they are a good means of decoration for many people. Why not take this chance and use magnets for promoting your business. If you have nicely designed, attractive and eye-catching magnets, people might keep them as decorations and remember about your company, store or any other type of business subconsciously every time they need a product you might be offering.
With AxiomPrint's custom business magnets or other car advertising tools such as windshield vinyl stickers or bumper stickers, you will be able to take your advertising to the next level and enhance your marketing strategies by adding one more to them. It's all up to you - the size, the design, colors, the message it should carry, etc. Simply send us all these specifications and wait until our team of highly qualified and experienced specialists does the rest of the work for you.
AxiomPrint's custom business magnets are not only of the highest quality but also very durable, long-lasting and what's more important, especially for business owners, our products come with highly affordable and reasonable prices. Quality combined with affordability is a rarity nowadays but it is possible at AxiomPrint. We care about our customers and want to provide them with the best experience that they can ever get. The proof of this is our good reputation and huge customer base gained over the years of hard and dedicated work.
This is why you shouldn't think twice when ordering business magnets from AxiomPrint. With the help of our high-standard business magnets, you will be able to successfully boost and promote your business. E.g., you can attach the magnetic business sign of your company to your car and have constant free advertising of your business. Or you can give out some of your business magnets to your target audience during different exhibits or events thus reminding them of you at all times.
AxiomPrint is here to help you promote your business in some of the most engaging and unique ways. Contact us now and get the best custom business magnets out there.