View Video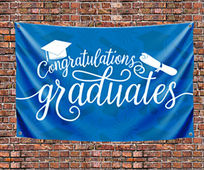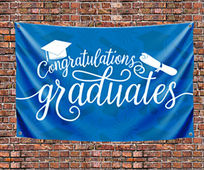 Order High-Quality Fabric Banner Printing by AxiomPrint
Fabric banner belongs to the type of banners made from textile material such as polyester, nylon, or cotton. Fabric banners are commonly used for trade shows, exhibitions, events, and as retail displays. These custom banners are often preferred over traditional vinyl or PVC banners because they are lightweight, easy to transport, and can be folded or rolled up for storage.
Personalized fabric banners are easy to mount using a variety of methods, including pole pockets, grommets, and frames. They are also less likely to crack or tear, which makes them a great option for outdoor use, where they may be exposed to wind, rain, or other weather conditions.
Easy to install and reusable with proper care, our fabric banners are a cost-effective investment for any business or individual looking to elevate their event branding and promotion.
Characteristics of Fabric Banner Printing
Customization
For maximum appeal our team of professionals will help you get a bold design and add custom specialities to target your audience. AxiomPrint offers easy-to-choose options to create uniquely customizable fabric banners to promote your brands. With our customer-friendly online ordering system, you can choose the sizes, custom enhancements and the quantity that meets your needs. No matter what standards appear in our website, we are flexible and open to all special requests, notes and customization requirements.
Material
9 oz. Wrinkle Free is the main material we use for fabric banner printing. 9 oz. Weight of the material refers to the thickness of the fabric, which is a medium weight that provides a good balance between durability and portability. This type of fabric is also typically designed to be UV-resistant, which means that it is less likely to fade or deteriorate when exposed to sunlight.
Enhancements
We understand the importance of making the installation of fabric banners as easy and hassle-free as possible. That's why we offer Pole Pockets Top/Bottom and Grommets on Every 2 Ft/4 corners for our fabric banners. Pole Pockets Top and Bottom allow for easy installation on any framework, while Grommets on Every 2 Ft make hanging your fabric banner a breeze. Whether you're using your custom fabric banner for a trade show, conference, or other event, our Pole Pockets Top and Bottom and Grommets on Every 2 Ft make it easy to get your banner up and look great in no time.
FAQ
Q: What are some common uses for fabric banners?
A: Fabric banners are often used for trade shows, exhibitions, events, and as retail displays. They are also commonly used as backdrops for photo shoots, weddings, and other special occasions.
Q: Can fabric banners be used outdoors?
A: Yes, many types of fabric banners are designed to be used outdoors. They are often UV-resistant, water-resistant, and can withstand exposure to wind and other weather conditions.
Q: How are fabric banners typically mounted?
A: Fabric banners can be mounted using a variety of methods, including pole pockets, grommets. Pole pockets are sleeves that are sewn into the top and bottom of the banner, allowing it to be easily hung from a pole or other support. Grommets are metal rings that are punched into the corners or edges of the banner, allowing it to be hung using rope or bungee cords.
Q: Are fabric banners reusable?
A: Yes, with proper care, fabric banners can be reused for multiple events. Be sure to store them properly and keep them clean to ensure their longevity.
Q: What if I don't have design options, do you provide design services?
A: We have a design service. Our team of creative designers have years of experience and are happy to help you perfect your preferred design. Before printing, we share with you the initial design of what it looks like and make changes if needed.
Q: Is there a minimum order quantity?
A: No. There is no minimum order quantity for fabric banners.
Q: What is the turnaround time?
A: Our regular turnaround time is 4 business days for fabric banners printing. But for last minute events we may be able to work with your tight deadline, next day or same day turnaround.
Q: How much does delivery and shipping cost?
A: Click on the "Shipping Estimate" button, which is right under the "Continue" button. Enter your zip code and it will automatically calculate the price.