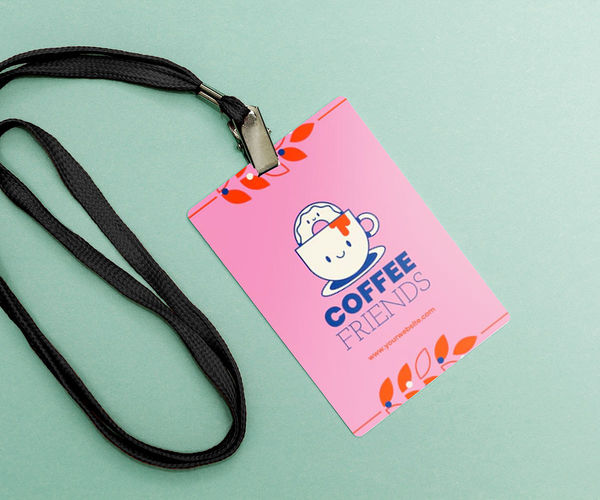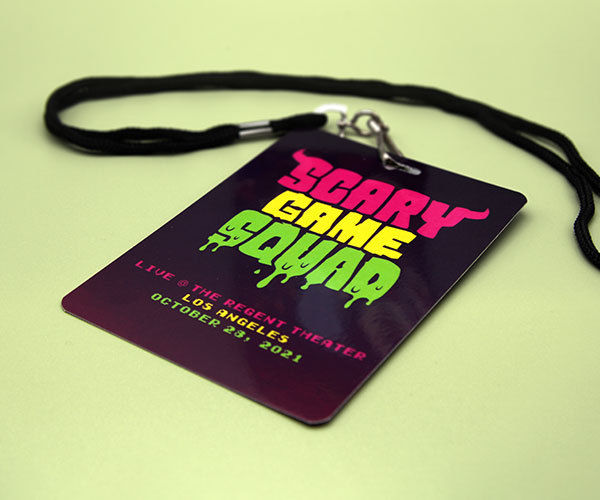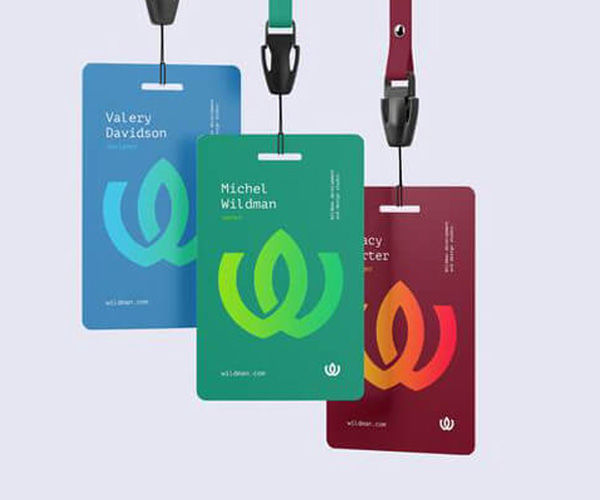 View Video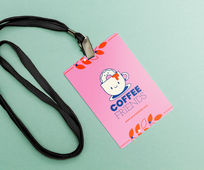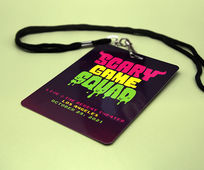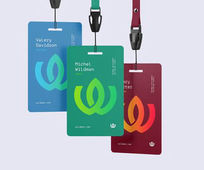 Get High-quality Event Badge Printing for Events and Trade Shows
Event badges are the preliminary form of identification that guests look for. Event Badge is the identification card, worn by people attending an event or trade show, to set them apart. Designed and printed on a piece of thick cardstock event badge includes attendee's personal details such as name, photo, job title, the organizing company's logo, QR code and other minor details which are essential for quick identification for attendees. This is a way to let your guests know that you belong or you are the person to help answer questions or offer guidance.
The organizers, staff and attendees wearing event badges or vip badges with their brand name or logo, indirectly promote their company brand. It not only serves as an identification card but it can also serve as a marketing tool. Custom printed event badges serve as conversation-starters for people attending your event. During these chaotic events guests of honors normally benefit from VIP Badges, which gives them access to restricted areas without security questioning their attendance.
Characteristics of Event Badge Printing
Customization
Axiom Print offers easy-to-choose options to create customizable event badges to keep your attendees satisfied and promote your brands. You can easily customize sizes, print sides, laminating options, and even the type of hole punch, with this allowing you to add your unique graphics as well. With our team of experienced designers you can make event badges even more attractive. Our customer-friendly online ordering system allows you to choose a variable data option for individual names and the quantity that meets your needs. We are flexible and open to all special requests, notes and customization requirements.
Durability
Axiom Print offers durable, tear and water resistant, long lasting Event Badges. Durability depends on the strength of the paper material, the quality of the printing ink and the longevity of the lamination which protects the badges from scratches and moisture. Our event badges are resistant to moisture and friction.
Enhancements
A good lamination ensures the longevity of your event badges. We provide best-quality 2 sided lamination to make them thicker and sturdy. The protective coating keeps the badges safe from physical damage that comes from being thrown everywhere. The three lamination options are:
5 Mil Gloss, 2 Sides
10 Mil Gloss, 2 Sides
5 Mil Satin Matte, 2 Sides
As badge lanyards differ we offer 2 types of hole punch:
Oblong Hole Punch - 1/2" x 1/8"
Circle Hole Punch - 1/8"
Upon your request, we can offer several other options which will best suit your custom event badge printing.
To make your event badges look more sophisticated and safer, we provide them with a rounding option and turn square corners into rounded corners.
Material
Here Badges are made of high-quality 16 PT Cover Paper (Gloss). This paper material is durable, with gloss coating and slightly thicker than 14PT paper.
Sizes
3.5'' x 5.5''

3.5'' x 3.5''

3'' x 4''

2.12'' x 3.37''

2'' x 3.5''
FAQ
Q: Does lamination make badges waterproof?
A: Yes. Laminated paper items are water-resistant and tear-resistant.
Q: I want to add sponsor logos as well, do you have such design services?
A: We have a FREE design service. Our team of creative designers have years of experience and are happy to help you perfect your preferred design. Before printing, we share with you the initial design of what it looks like and make changes if needed.
Q: Will I see what my event badges look like before you print them?
A: Once you have placed your order online and left special requests we will email you a pdf proof of your badge design so you can confirm the layout, proportions and colors. We are very flexible and can make any changes that you don't like. And when you approve the proof of your badges, we will send them to production.
Q: Can I use my own logo and design?
A: Yes, you can send us any designs you want.
Q: Can I use different names and artwork for each side?
A: Yes, you can upload different graphics, one for each side.
Q: How can I order event badge printing?
A: To make an order online, please select your options and upload your design. If you do not have any preferred design, you are welcome to take our design service on this page and proceed to checkout. We will reach out to you immediately, listen to your ideas and match you with one of our top skilled designers.
Q: Is there a minimum order quantity?
A: Yes. The minimum order quantity is 50pcs.
Q: What is the turnaround time?
A: Axiom Print is known for offering clients express services. Our regular turnaround time is 3-5 business days for event badge printing. But for last minute events we may be able to work with your tight deadline, next day or same day turnaround.