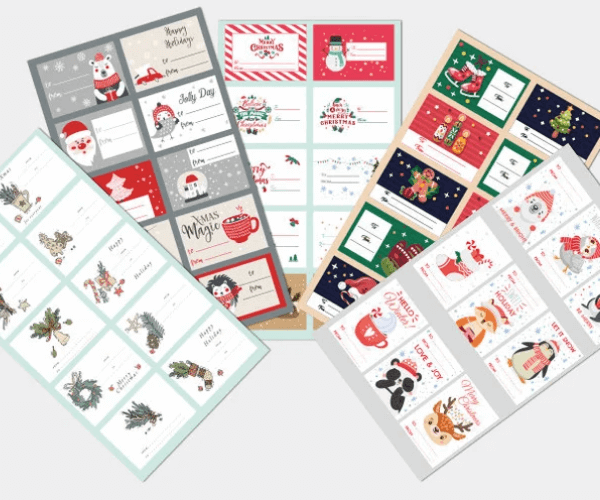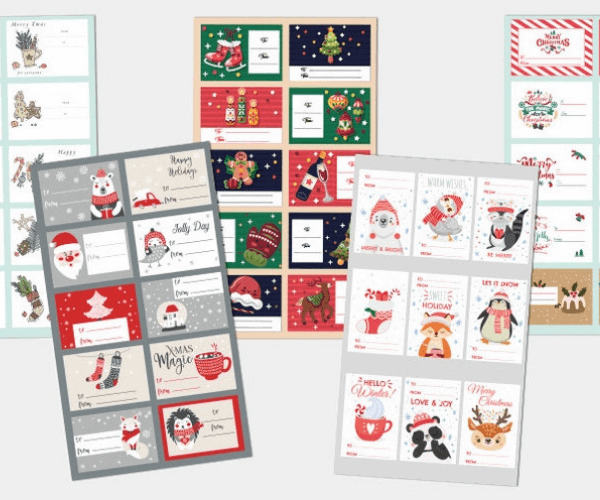 View Video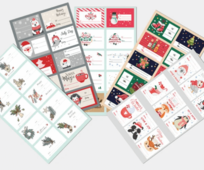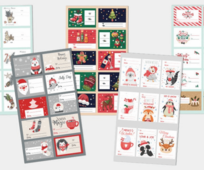 How To Get To and From Sticker Sheets with Axiom Print
When you're wrapping the present you bought a loved one, what do you put on the box after the gift wrapping is complete? The answer is a to and from sticker. Sure, after that you may adorn the box with ribbons and other festive elements, however, the to and from sticker is vital. How else will someone know the present is from you?
We designed 5 different sheets that come in a set when you purchase from us.
Each sheet of stickers have their own set of designs. There are four sheets of 10 different stickers and one sheet of 9 stickers which is a total of 49 unique stickers. We are selling them in sets. We stand by our high quality printing so the stickers will last you for years unless you buy a ton of presents in which case you may run out sooner than later!
Order today by filling out the sidebar on the right side of this page.
Make a great first impression by ordering from our Los Angeles sticker printing company TODAY.
Aside from Christmas sticker printing services, we can help you print other products, such as greeting cards, 5 piece gatorboard display, hangtags and more.